It's time to start your Sportfishing adventure
RESERVE YOUR PRIVATE CHARTER TODAY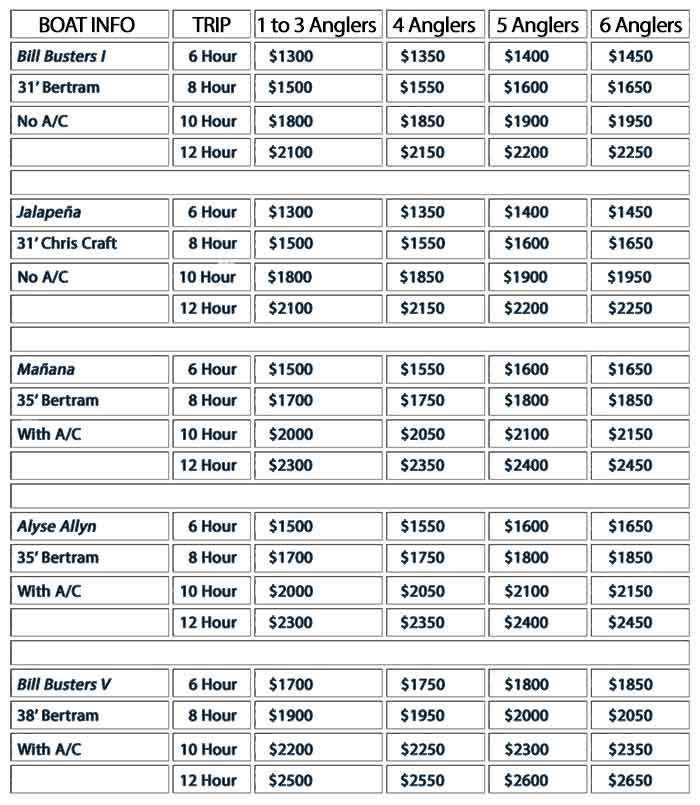 Same Low Rates
Offering 6, 8, 10 and 12 hour trips with structured rates depending upon the number of Anglers, instead of having one flat rate for 1- 6 Anglers. Bill Busters feels this addresses our customers' needs better and is more fair.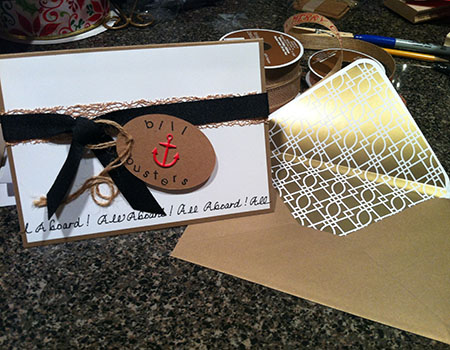 Handmade Gift Certificates Available
Gift A Private Charter For Someone You Love
POLICIES TO ENHANCE OUR CUSTOMER'S EXPERIENCE
1) Please remember that if you need to reschedule your trip for any reason, we require notice by calling (361) 749-5223 up to 72 hours prior to your trip.
 Bill Busters will reschedule if your trip is canceled due to inclement weather and or a mechanical issue. If you have any other questions, feel free to reach out.
2) Reservations are only made by calling our office in person at (361) 749-5223. You can submit the form from the website to inquire about the trip and the dates you are interested in fishing and we will reach out to confirm availability. Your reservation request is not confirmed until you are contacted by us and receive a confirmation via e-mail . 
If you do not receive a confirmation via e-mail within three working days, please either e-mail or call us to be sure your request was received.